Electric Beach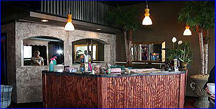 Riverwalk Plaza features a 1,650 square foot Electric Beach Tanning Salon. The salons staff pride themselves in their personal service to their customers. The staff is always ready to assist the customers with selecting just the right package. Electric Beach at Riverwalk Plaza has a wide variety of types of tanning equipment to choose from! They also have a complete selection of lotions and accessories to maximize the tanning experience!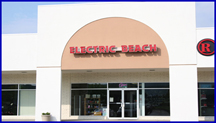 Electric Beach is open from 7:30 AM to 9:00 PM on Monday through Friday, 10:00 AM to 6:00 PM on Saturday, and 12:00 PM to 4:00 PM on Sunday.
Electric Beach will be closed on Thanksgiving Day, Christmas Day and New Year's Day.
Electric Beach is located at 139 Bolivar Road in Riverwalk Plaza in
Wellsville, NY. The salon can be reached by phone at (585)596-6900.